Chair's Statement regarding Post Office Limited 2021/2022 Annual Report
On 31 March 2023, the Solicitor to the Inquiry wrote to Post Office Limited ("POL"), care of their legal representatives, Herbert Smith Freehills, on my behalf to seek clarification on a misleading and inaccurate statement within POL's Annual Report and Consolidated Financial Statements 2021/2022 which had recently been brought to my attention.  A copy of that letter and the relevant report is available here.
In particular, the Solicitor to the Inquiry asked POL to clarify a reference at page 39 of POL's 2021/2022 Annual Report which read as follows:
| | | |
| --- | --- | --- |
|  Metric | Target | Outcome |
| Inquiry Support | All required evidence and information supplied on time, with confirmation from Sir Wyn Williams and team that Post Office's performance supported and enabled the Inquiry to finish in line with expectations | Achieved |
I considered clarification of the reference above to be of significant concern, given it suggested that a metric had been set and a target had been achieved with confirmation given from myself and my team.  I sought a response from POL no later than 4 April 2023. 
On 6 April 2023 and following a request for an extension of time, POL responded to my request for clarification in their letter available here. In particular, POL apologised to the Inquiry for:
setting a target that appeared to require my participation without asking for my agreement;
reporting against that target by suggesting myself and my team had given input into a particular outcome when we had not; and
the fact that the metric could not have been achieved by February 2022 in any event given that, by that date, the Inquiry was hearing from witnesses as part of the Phase 1 Human Impact hearings.  The work of the Inquiry is, of course, still ongoing.
POL also accepted that the drafting of the metric should have been put to the Inquiry in circumstances where it incorporated an express requirement for confirmation from the Inquiry in its terms. 
POL have since notified the Inquiry that they will be publishing a correcting statement regarding the Annual Report and Consolidated Financial Statements 2021/2022 shortly.
On 5 May 2023 I received a personal apology from the Chief Executive of the Post Office to which I have recently responded (available here).
While I thank POL and Mr Read for their apologies, I wish to make my position on the reference at page 39 in POL' s 2021/2022 Annual Report and Consolidated Financial Statements absolutely clear: neither myself, nor any member of my team, agreed to participate in any way in the confirmation (or otherwise) that POL's performance in the Inquiry was such that it ought to lead to bonuses being paid to POL executives.  Nor did I or any of my team provide confirmation that POL's participation (or 'performance') in the Inquiry supported and enabled the Inquiry to finish as at February 2022 (not least because no such statement could ever have been made in circumstances where the Inquiry continues to this day). 
My legal team has reiterated to POL that such statements ought to be reviewed by the relevant persons within POL prior to publication to ensure such an incident does not happen again. I very much hope it does not.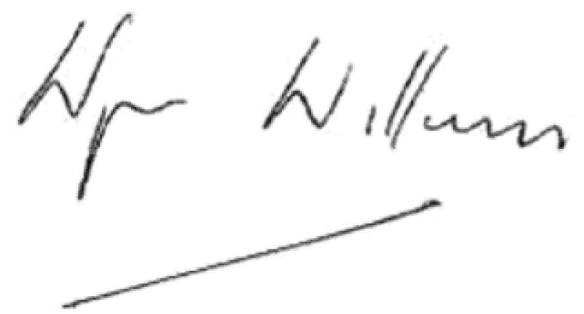 Sir Wyn Williams
5 May 2023