About the Inquiry
The Inquiry was established in non-statutory form on 29th September 2020. It was converted to a statutory inquiry on 1st June 2021.
Image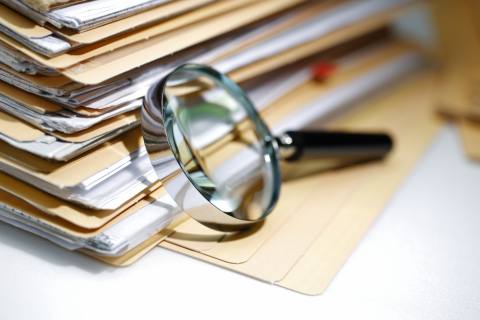 The Post Office Horizon IT Inquiry ("the Inquiry") is led by retired high court judge Sir Wyn Williams who has over 28 years' judicial experience. Sir Wyn is tasked with ensuring there is a public summary of the failings which occurred with the Horizon IT system at the Post Office leading to the suspension, termination of subpostmasters' contracts, prosecution and conviction of subpostmasters. The Inquiry will look to establish a clear account of the implementation and failings of the system over its lifetime (a period of over 20 years).
The Inquiry will gather relevant evidence from affected persons, previous and current subpostmasters and subpostmistresses, Post Office Ltd, UK Government Investment (UKGI), Fujitsu, the Department for Business, Energy and Industrial Strategy (BEIS), amongst others. It will also consider whether Post Office Limited has learned the lessons and embedded the cultural change necessary from the findings in Mr Justice Fraser's judgments and the impact on affected postmasters. The scope of the inquiry is set out in the terms of reference.
Sir Wyn Williams Biography
Sir Wyn Williams was called to the Bar of England and Wales in 1974 and appointed Queen's Counsel in 1992. He was appointed a Recorder of the Crown Court in 1992 and a deputy High Court Judge in 1999. He took up a full-time judicial appointment on 1 April 2004 when he was made a senior circuit judge and the specialist Chancery Judge for the Wales and Chester Circuit. In January 2007 Sir Wyn was appointed to the High Court and immediately upon appointment he was authorised to sit in the Administrative Court. Between 1 January 2012 and December 2015, he was a presiding judge for Wales becoming the Senior Presiding Judge in January 2014. Although Sir Wyn has retired as a full time judge he is authorised by the Lord Chief Justice to sit in retirement when required in the Court of Appeal and in the High Court.
Following his retirement from the High Court Bench Sir Wyn was appointed as the first President of Welsh Tribunals. He was also appointed as a Judge of the Courts of Appeal of Guernsey and Jersey. Since his retirement he has also been actively involved in arbitrating and mediating sports related disputes. Between September 2012 and July 2016 Sir Wyn was the Deputy Chairman of the Boundary Commission for Wales; between 2013 and his retirement in 2017 he was the Chairman of the Wales Committee of the Judicial College. In 2013 Sir Wyn was elected to a fellowship of The Learned Society of Wales in recognition of his services to the law in Wales.
Counsel to the Inquiry
Jason Beer QC is the Head of Chambers of 5 Essex Court and sits as a Deputy High Court Judge (Queen's Bench and Chancery Divisions) and as a Recorder of the Crown Court. He has a multi-disciplinary background specialising in public inquiries, inquests, public law and police law. Jason has considerable experience of leading teams of counsel in complex and sensitive investigations and inquiries. Before taking Silk, he was Junior Counsel to the Crown. 
Julian Blake is a barrister at 11 King's Bench Walk. He is a member of the Attorney General's 'A' Panel of Counsel and has a broad public law, coronial law, and information law practice. Julian began his career prosecuting and defending criminal cases as a member of the criminal chambers 6KBW and has extensive experience in matters concerning private and regulatory prosecutions.
Catriona Hodge is a barrister at 5 Essex Court and a member of the Attorney General's 'C' Panel of Counsel. Her practice encompasses public law, police law, inquests, data protection and human rights. As part of her practice in police law, Catriona has considerable experience of advising on the conduct of criminal and disciplinary investigations. 
Ruth Kennedy is a barrister at 11 King's Bench Walk. She is a member of the Attorney General's 'C' Panel of Counsel. Ruth specialises in all areas of commercial, employment, human rights and public law. She has considerable experience of acting in whistleblowing cases, investigations and large group litigation.
Sam Stevens is a barrister at 2 Temple Gardens and a member of the Attorney General's 'C' Panel of Counsel. He specialises in employment law, human rights and the law relating to professional negligence. He has extensive experience of group litigation, including those cases involving public bodies.
Solicitor to the Inquiry
Segun Jide is a Solicitor and worked as a human rights lawyer conducting litigation in immigration and human rights law before joining the Government Legal Department. He has extensive experience of dealing with significant public law cases and Inquiries at the Government Legal Department. Segun is assisted by a team of Inquiry lawyers: Helen Eyre, Jo Charalambous, Laura Smith, Julie Beaumont, Lindi Todd, and Jesse Ambler.
Secretariat to the Inquiry
Working with Sir Wyn Williams to implement his decisions, the Secretariat, led by Leila Pilgrim (Secretary to the inquiry) and the wider team are responsible for leading on matters including stakeholder engagement and the administration and logistical operation of the inquiry.